We will share the location after your approved RSVP.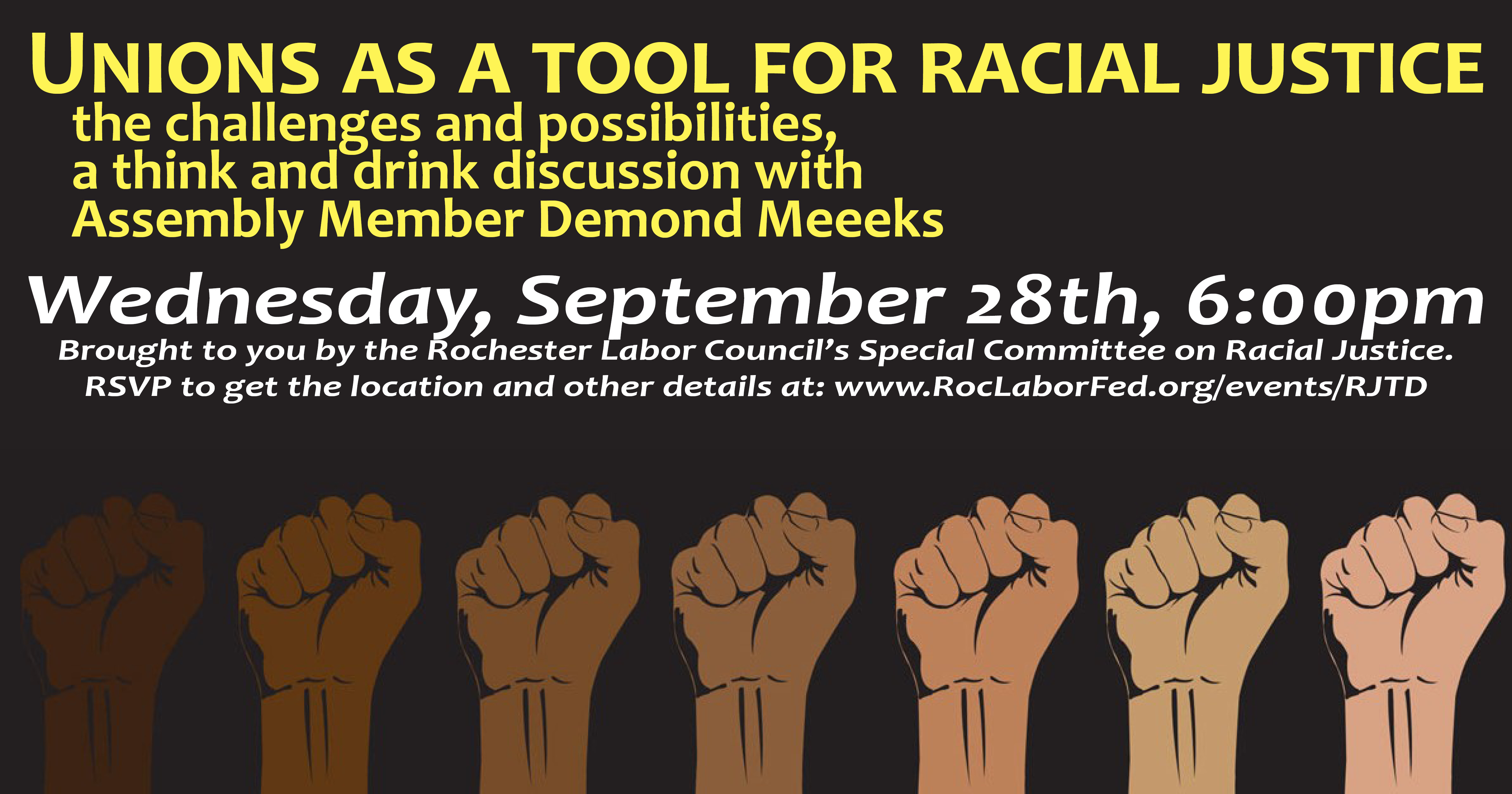 Unions as a Tool for Racial Justice, challenges and possibilities. A think and drink discussion with Assembly Member Demond Meeks!
Join us for a discussion with Assembly Member Demond Meeks about the potential and challenges of labor unions acting as critical parts of a movement for racial justice across the United States. Assembly Member Meeks, prior to his time in elected office, was a long-time union organizer and leader with 1199SEIU United Healthcare Workers East. 

Some incredible moments of racial justice and cross racial solidarity have come from the Labor movement. Similarly, other elements of the movement have at times reinforced racist ideologies and barriers. Where do we stand today and what are the possibilities that exist for bringing us a step closer to genuine racial and economic justice for all people? 

This event is a think and drink and will happen at a local bar and restaurant. Your first drink is free! 

We have limited space available. Therefore registration does not guarantee admittance! We are going to prioritize union members of color and aim for a diverse array of unions represented. For this reason, we may not be able to accept everyone. But if for any reason, we can't fit you in this event, we will still connect about future opportunities to engage in what will surely be an ongoing discussion.